Northern Europe
---
This area includes the North Sea Basin, which had several endemic fauna elements from the Eocene to recent.
Stromboidea species from Northern Europe are:
Oligocene:
Miocene:
Pliocene
recent
Findspots
---
References:
---
Geological map of Great Britain: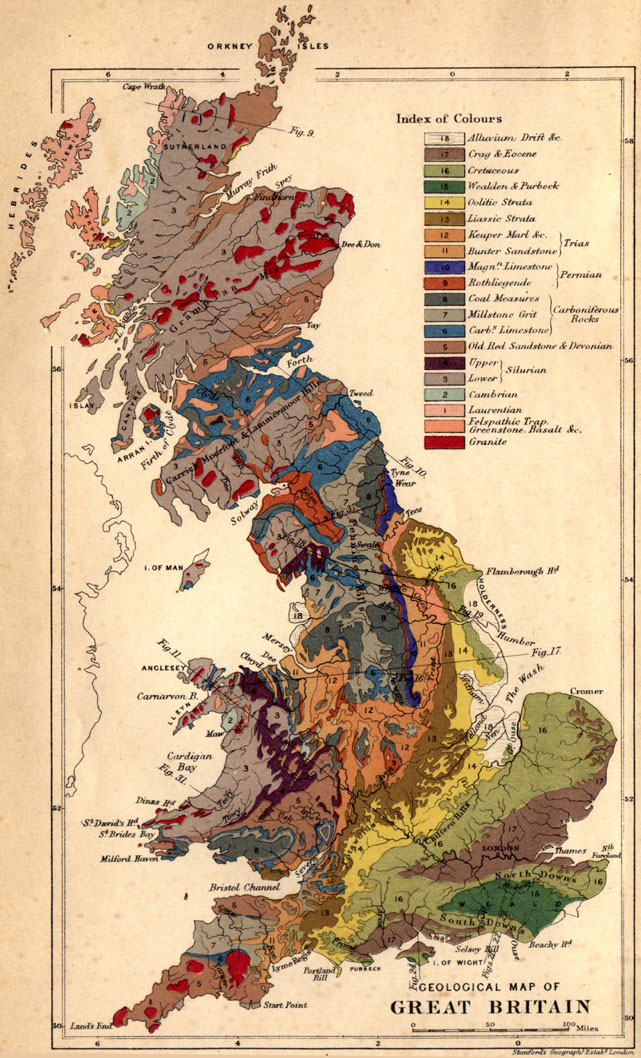 Picture coming from and copyright to "The Golden Age of Geology. Higher resolutions available there.
---